Safe & Secure Storage
Storage
To meet the growing need for storage space in West Yorkshire and across the UK, HDD has decided to utilise our 35,000 square foot warehouse facility in Cleckheaton, providing tailored personal and commercial storage for local, regional, and national businesses to use.
Ideally positioned with good access to transport links to the M1 and M62, our storage facility is perfect for business of all sizes who require robust and bespoke storage solutions.
Whether you're a retailer and wish to store pallets of excess stock or need to find an expansive warehousing facility to store your raw materials, for any storage in West Yorkshire or throughout the UK, our facility is the ideal environment.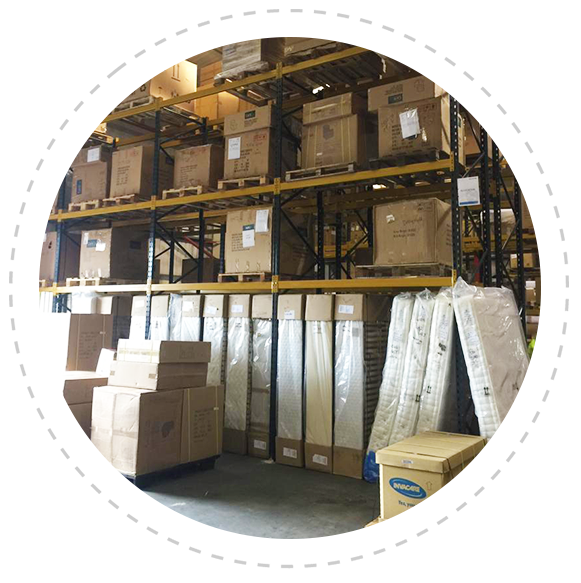 Why HDD Storage in West Yorkshire?
The benefits of utilising our storage facility are clear. From reducing warehousing costs to having a centralised stock management solution through to order fulfilment, we can help businesses streamline operations and save money.
Better still, the efficiency and ease by which you can use our storage facility allows for quicker delivery lead times. This will improve your business offering, building trust with your customers and suppliers and cultivating a better working relationship.
With an expansive 35,000 square foot warehousing facility, we have the environment to provide storage for a wide range of equipment, products, and goods. This allows businesses to concentrate on day-to-day operations, safe in the knowledge that their assets are secure.
Providing a comprehensive storage in Cleckheaton and throughout West Yorkshire and the UK, we can also remove any assets that are no longer integral to operations, therefore providing an evolving warehousing service, one that's continually tailored to your business operations.
We believe in promoting an honest, transparent approach. This is the same across all areas of our business and our warehousing service is no different.
Our sole focus is to provide superior customer value. One of the leading providers of healthcare logistics in West Yorkshire and across the UK, we're proud to have a solid reputation in the sector. We deliver on our promises.
We are professional, understanding, informed, and always act with courtesy. (Gleaned from the website video.) You can be assured of a first-rate service, one that understands your requirements and can solutions tailored to your needs.
We charge per pallet. This means that you can have control over expenditure. Costs will not increase based on the length of time that you require our storage facility.
Not only that, but we're also proud to offer some of the most competitive storage prices in region. We will provide you with a full quotation, including a service cost breakdown to store your assets.