Delivery
Rise & Recliner Chairs
We provide healthcare and mobility equipment retailers with an expert nationwide delivery and install service for rise and recliner chairs across the UK via our fleet of knowledgeable, conscientious and qualified healthcare engineers.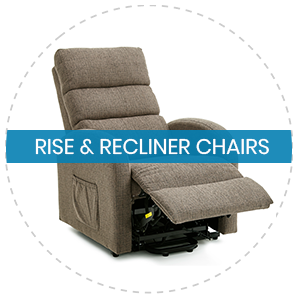 Riser recliner chairs are the perfect way for your customer to put their feet up and relax. At Healthcare Distribution Direct we provide a complete turnkey service providing a fuss free expert delivery service, install and demonstration from our expert engineers that ensure your client is completely satisfied.
We not only provide a fast and efficient delivery service we also install and demonstrate the product and provide advice on their care to prolong the lifespan of the rise and recliner chair during a complete handover process that ensures your end customer is completely satisfied.
As part of our demonstration and install service, our team will highlight the benefits to the user including those who suffer from poor posture, weak knees, or swelling in the feet, easing the pressure on your joints.
Our expert team are experienced in the set-up and demonstration of all types of rise and recliner chairs, including single motor, dual motor or manually adjusted rise recliner chairs, whatever your customer chooses you can rest assured they'll be given an expert demonstration. As a customer your able to track orders via our website, allowing you and your end customer to track the progress of an order in real time for complete peace of mind.
How our Rise & Recliner Chair delivery service works