At Healthcare Distribution Direct we provide a complete turn key service that's fast, efficient, and reliable in the delivery of power chairs on behalf healthcare and mobility suppliers throughout the UK.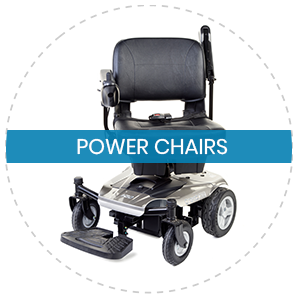 With a nationwide fleet of healthcare trained engineers, we not only deliver the electric chairs to your customer but also showcase the product and provide advice on their care to prolong the lifespan of the product during a complete handover process.
Our expert and conscientious team are experienced in the set-up and demonstration of all types of power chairs and electric wheelchairs. As a customer your able to track orders via our website, allowing you and your end customer to track the progress of an order in real time for complete peace of mind.
The type of powerchairs we deliver, set-up and demonstrate:
Folding Powerchairs:  Foldable to transport with ease these chairs can be driven around the home or along pavements, allowing the user complete freedom and independence.
Indoor/Outdoor Powerchairs: Suitable for indoor use whilst giving the option of going outside for short periods of time.
Outdoor/Indoor Powerchairs: Suitable for use outdoors along paths and pavements with wider tyres and increased suspension.  These robust electric wheelchairs are also suitable for use around the home.
Paediatric Powerchairs: These powerchairs are made to keep up with the pace of children! They're both small and comfortable and can be operated either by the child themselves or a carer.
Bariatric Powerchairs: with wider seats these chairs come with extra weight capacities, these electric wheelchairs are suitable for heavier users and can be controlled either by the user or a carer.
Off-road Powerchairs: As the name suggests, these larger robust wheelchairs are for outdoor use only and are an excellent choice for users who want to explore the great outdoors.
High-functioning Powerchairs: These state-of-the-art electric powerchairs are robust and incredibly versatile.
How our Power Chair delivery service works